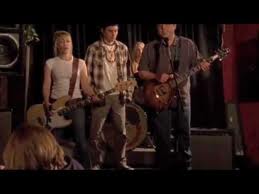 Fast Exit is a Saskatchewan-based garage band who never earned success and as of present, has only written one song, entitled "Capital Cash". The band featured Canadian comedian Brent Butt on guitar. Later, in 2004, when Brent Butt was working with the show Corner Gas, he featured the song in an episode in which he, Hank Yarbo, Wanda Dollard and Karen Pelly played the song as a garage band known as Thunderface, although they mentioned it was by Fast Exit.
Ad blocker interference detected!
Wikia is a free-to-use site that makes money from advertising. We have a modified experience for viewers using ad blockers

Wikia is not accessible if you've made further modifications. Remove the custom ad blocker rule(s) and the page will load as expected.