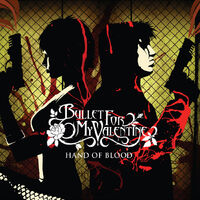 Hand of Blood is the second EP by Welsh heavy metal band Bullet For My Valentine, and was released on the 22nd August 2005. It has almost the same tracks as their first EP, Bullet For My Valentine but includes the track "4 Words (To Choke Upon)".
song list
Edit
Ad blocker interference detected!
Wikia is a free-to-use site that makes money from advertising. We have a modified experience for viewers using ad blockers

Wikia is not accessible if you've made further modifications. Remove the custom ad blocker rule(s) and the page will load as expected.