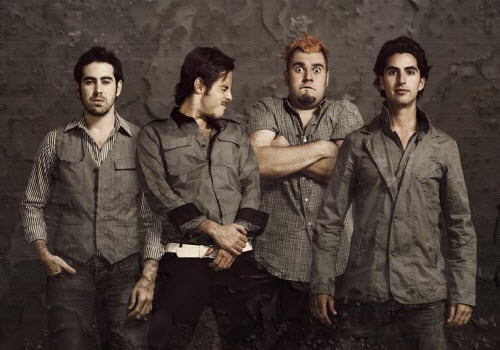 Panda (sometimes stylized as 'PXNDX') is a Mexican Rock Band from Monterrey, Nuevo Leon. Their styles of rock include Alternative Rock, Mexican Rock, Screamo, Punk Rock, Soft Rock, and at times Emo Rock. They have released 7 albums: (In order) Demo 1997, Arroz Con Leche, La Revancha Del Principe Charro, Para Ti Con Desprescio, Amantes Sunt Amentes, Sinfonia Soledad (Live Album), Poetics, and Panda: Unplugged (MTV Unplugged). They have gained success in Mexico, most of Latin America, and have a growing fanbase in the United States of America.
Background
Edit
Formation (1996-1999)
Edit
Ad blocker interference detected!
Wikia is a free-to-use site that makes money from advertising. We have a modified experience for viewers using ad blockers

Wikia is not accessible if you've made further modifications. Remove the custom ad blocker rule(s) and the page will load as expected.